Windstream Hosted Solutions could be on the market, sources close to the company have told Bloomberg.
Parent company Windstream, which also runs a telco, is understood to have instructed selling agent the Royal Bank of Canada, with an asking price of $500 million to $750 million for its data center division. Interested buyers are believed to include private-equity players ABRY Partners and GI Partners.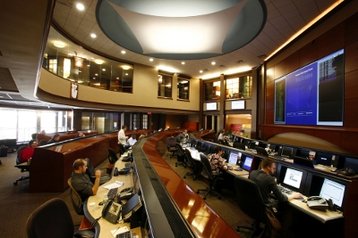 Many ABRY returns?
Telco Windstream originally bought the hosting business from ABRY in 2010 as a strategy for entering the data center sector as it sought alternative revenue streams to traditional telephony. It paid $310 million and subsequently built the firm into a service provider with 25 facilities in 16 markets.
However, as Fierce Telecom speculates, the high cost of maintaining its own facilities, while relatively efficient services are available from dominant players such as Amazon, may have forced a rethink.
Windstream's recent financial results indicate that second quarter 2016 enterprise service revenues were $485 million, a rise of 3.5 per cent on the same period in 2015. In the same period Windstream grew its data and integrated solution service revenues by 7.3 per cent within the enterprise sector.
Windstream shares jumped 10 percent on the day the news broke.