Wireless Logic has acquired Singaporean IoT provider, Blue Wireless.
The deal builds on a number of acquisitions made by Wireless Logic last year when the company snapped up IoThink Solutions, Mobius Networks, and Jola.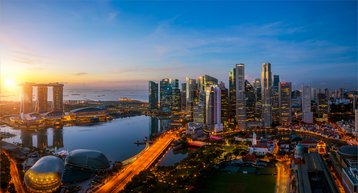 The terms of the deals were not disclosed.
Founded in 2015, Blue Wireless specializes in delivering wireless WAN solutions to businesses and operates with 70 employees across six offices in Asia Pacific, Europe, and the United States.
The company serves a number of sectors with 24/7 managed network connectivity – including energy, retail, logistics, and the maritime sector.
Blue Wireless also offers fixed-price 5G LTE services across 80 countries.
Ivan Landen, CEO of Blue Wireless, said: "This is a major milestone, and we are truly excited for the journey ahead. With the support of Wireless Logic, we will be able to accelerate our innovation and connectivity roadmap to benefit our customers and teams around the world, supporting new use cases while maintaining our hands-on service culture."
Wireless Logic is a global IoT connectivity platform provider that simplifies and automates IoT management for any device, anywhere, and has more than 10 million IoT subscriptions active in 165 countries and direct partnerships with 50 mobile networks.