Satellite solutions provider Yahsat has confirmed a minority investment in eSAT Global as the company looks to capitalize on the Internet of Things (IoT) sector.
Details of the investment were not disclosed, but Yahsat confirmed the investment in a filing.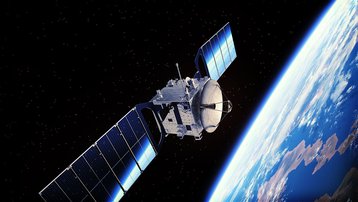 Citing figures from IoT Analytics that project the IoT market is projected to grow at a CAGR of 22 percent over the next five years to $525 billion, Yahsat has identified US-based eSAT Global as a key investment.
eSAT specializes in providing IoT connectivity solutions, which Yahsat says can bring "new disruptive, low-cost, low latency, direct-to-satellite IoT service to the market".
Yahsat's investment in eSAT extends to its mobility business, Thuraya, which has signed a commercial agreement with the company in a move that will provide Thuraya with secure and long-term access to an end-to-end Low Power Wide Area Network (LPWAN) IoT system and portfolio.
According to Yahsat, the system will work over Thuraya's Mobile Satellite Services (MSS) GEO assets and provide customers with IoT portfolio access on a global scale, by making use of Yahsat's group's presence in over 150 countries.
It's anticipated that the partnership will enable Thuraya's service partners to address critical IoT requirements, in industries including smart agriculture, environmental monitoring, digital maritime, and cold-chain tracking. Thuraya and eSAT are set to launch the IoT system and portfolio by the fourth quarter of 2023.
This platform is designed specifically for IoT and low data rate applications, with the new platform leveraging Thuraya's existing T2 & T3 and future MSS GEO satellites, including Thuraya 4-NGS, Yahsat's forthcoming next-generation L-band satellite.
"Yahsat's investment in eSAT, combined with Thuraya's commercial agreement, is aligned with our belief in the outsized impact of the IoT sector for the satellite and space industry today and in the years to come," said Yahsat Group chief executive officer Ali Al Hashemi.
"Through this partnership, we will be able to serve our customers even more effectively by offering smart, reliable, and customizable solutions that will unlock new and exciting opportunities across a range of sectors."