Zoom experienced a "partial outage" as the conferencing software company struggled to meet the demand of new users amid the coronavirus outbreak.
The service has been heavily promoted recently, and the company has offered more free options, further straining operations.
Everyone's online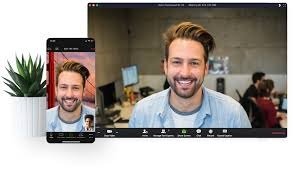 On Monday 16 March, Zoom said that its software had a "degraded performance" and its phone service had a "partial outage."
The problems, first reported by The Register, spread as more people came online, with outage tracker Down Detector showing the peak of issues occurring as California started the work day.
On the same day, Microsoft Teams experienced issues in Europe, while Sunday saw gaming service Xbox Live go down for two hours.
Network operators are facing unprecedented traffic surges as nations lockdown, encouraging or enforcing social distancing. Last week, DE-CIX set a world record for data throughput, at 9.1 Terabits per second. "The fact that as a result of the season, as well as the exceptional situation that people are currently experiencing with the covid-19 virus, Internet use is playing an ever-greater role," DE-CIX CTO Dr. Thomas King said at the time.