ZTE has secured two contracts, one in India with Vodafone Idea (Vi) and another in Brazil with Unifique.
It's not clear what the nature of the deal with Vi is, but the contract with Unifique will see the Chinese vendor provide a 5G kit for the Brazilian newcomer's 5G rollout.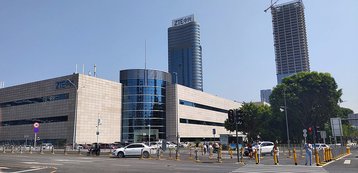 It's not been specified if the contract with Vi is a similar 5G deal, but according to media reports Vi has awarded an optical networking gear contract worth $28 million to the vendor.
But as several media publications including Light Reading have mentioned, the Indian government has made it mandatory for telcos to only buy 5G kit from vendors that hold 'trusted source' certification for which, as of now, ZTE and fellow Chinese vendor Huawei are yet to obtain the required certification from India's National Security Council Secretariat (NSCS).
Rival vendors such as Nokia, Ericsson, and Samsung have, however, received certification to support other operators in the country.
As for cash-strapped Vi, the operator is still yet to launch 5G services and has fallen behind in the 5G race, with rival telcos Bharti Airtel and Reliance Jio launching 5G last year when Prime Minister Narendra Modi launched the service.
Jio has already secured more than 20 million 5G customers since the service went live at the beginning of October, while Bharti Airtel has surpassed 10 million.
As of the end of last year, Vi had yet to set up a single 5G base station but has said its 5G service will launch soon.
DCD has contacted ZTE for more information on the reported deal with Vi.
Meanwhile, Unifique is gearing up to launch commercial 5G services in Brazil this June, with the operator expecting 5G testing to get underway later this month.
Unifique has said it expects to spend $5 million to activate the network. The company joined forces with Copel Telecom (now named Ligga) back in 2021 to successfully bid on a regional 3.5GHz license during a 5G spectrum auction.