Is the Dallas data center market over-supplied? Dallas is currently the third largest data center market at 276MW. At datacenterHawk, we track the size of a data center market by power in megawatts (MW). To the traditional real estate professional, this is our equivalent of square footage and the best way to measure market size and growth over a period of time.
We believe the following five thoughts will have large implications on Dallas in future years and will answer the question we posed above.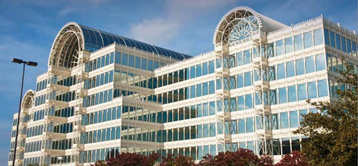 1. How much power is leased in Q4 (Absorption)
In the first three quarters of 2016, 23MW of commissioned power were absorbed in Dallas. Q4 will determine how much current supply is left over when additional supply hits Dallas Fort Worth in Q1 and Q2. A strong Q4 2016 will position the market to continue to grow well in the future.
2. Pre-leasing
Many data center operators with supply coming to the market currently pre-lease the power before it is fully delivered. This can quickly change the market dynamics, including availability and pricing. Watch for pre-leased supply hitting Dallas in Q1 and Q2.
3. Large scale cloud users
Dallas certainly has seen its share of growth from cloud providers (mainly IBM/Softlayer & Rackspace) over the last few years. Several cloud companies have created a strong footprint in Dallas and are continuing to invest in the area. However, the market still waits to be the recipient of a hyper-scale cloud transaction (more than 10MW) in the wholesale space, as seen in Chicago, Northern Virginia, and Silicon Valley. We view this as an opportunity for operators in the Dallas data center market, as cloud companies need capacity and are searching in major data center markets.
4. Invisible demand
It's not uncommon for companies to lease capacity with a provider they have a current relationship with in another market. This can often cause invisible demand and can quickly take capacity off the market. Look for several large providers in Q1/Q2 2017 to lease their capacity from transactions that never hit the market in the traditional sense.
5. Business climate
Several large, privately owned data center providers are investing in the northern suburbs of Dallas. This area, specifically the Plano area called Legacy, is rich with companies recently expanding into Dallas, including Toyota, Fed-Ex, Liberty Mutual, JP Morgan Chase, and Fannie Mae. Pizza Hut, Capital One, and Ericcson are all existing Plano companies and have expanded in the last year, creating a significant amount of corporate activity in the area.
Users like this typically prefer proximity to their data center infrastructure, and providers with facilities in these areas are good candidates for future requirements needed by these companies.
The conditions in the Dallas data center market still remain relatively healthy, and how the market responds with leasing activity in Q4 2016 and Q1 2017 will determine the opportunities for users and operators in Dallas' for years down the road.
David Liggitt is president at information service datacenterHawk