Two contractors have been fined over a data center death. This is bad news for everyone.
Obviously, the death is a tragedy. An electrician was killed by an electric shock while working on a circuit which had been mistakenly switched on. But how did this happen, and what can we learn from it?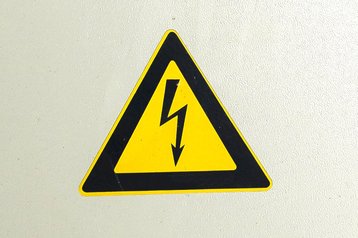 Preventable accident
This is a thriving, 21st-century industry, and data centers are the most modern working environment you can imagine. Data center builders and operators have huge financial and technical resources. The electrical side of the facility works on well-established principles, developed over a century of safely distributing electrical power.
The best practices are well established. Electricians pass tests to become "competent persons", and when they are working on a circuit they can lock it open, and hold the key.  
There's a chain of control in which staff are authorized to work on particular circuits, with a guarantee that they will be kept safe. And all this is backed up by laws. In the UK, the Health and Safety Executive is set up to enforce the Health and Safety Act, which lays down the duty of the employer to ensure staff are safe.
So when things go wrong, it becomes a legal issue.
Who's to blame?
Five years ago in 2010, Morgan Stanley was upgrading a data center near London's Heathrow Airport. A second uninterrruptible power supply was being added, and both power supplies had to be connected to the IT system, via a static transfer switch.
Norland, who ran the data center facility, handed over responsibility to Balfour Beatty, the contractor called in for the upgrade. The power supplies were tested before connection to the switch. Part of the work was carried out on a Saturday, which is when Martin Walton, a 27-year-old cable jointer contracted to Balfour Beatty, lost his life.
Five years of legal action followed. Within hours, Morgan Stanley, Balfour Beatty and Norland had all appointed lawyers. Money is involved, and it's an ugly truth that, when a tragedy happens, there are people who have a duty to trace responsibility and - perhaps - to argue who was to blame. The case then goes before lawyers and judges who may not be experts in the details of data centers or power distribution.
After five years, Balfour Beatty faced a big fine - £280,000. It is possible that Walton could have prevented the event, but it is certain that Balfour Beatty should have. More controversially, Norland was also fined £100,000, even though the accident happened after the firm had handed responsibility over to Balfour Beatty for that part of the facility.
There are some who feel that the judgement was unfair to Norland. But one thing everyone can agree on is that this shouldn't have happened in the first place.
Everyone in the industry should be constantly aware of safety.
A version of this article appeared on Green Data Center News.