The data center is key in driving business in a modern enterprise today. It is what provides your company with the computing power, storage units and networking resources needed to support a variety of demanding applications and digital services.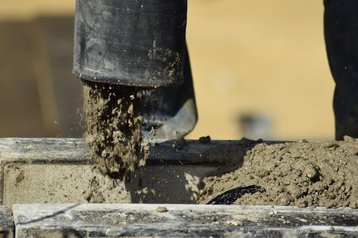 The role of the data center today is resulting in two key things.
The attributes of your data center (such as its performance, reliability, speed, and security) influence not only supporting functions of your organization, rather its very core business; and,
How and where you choose to operate your data center has a direct impact on both your spending and your carbon footprint.
Did you know, for example, that one single YouTube video going viral requires data center power equivalent to the electricity needed to power 40,000 US homes for a whole year? It paints the picture of the data center being in the very center of delivering digital services on a massive scale – and the importance of doing so in a responsible and sustainable manner.
Historically, enterprises have built, equipped, and operated their own data centers according to need – both capacity needs and in terms of the different geographical locations they operate in. While this approach has merit in terms of being tailor-made for your specific operations, the infrastructure lacks the scalability, flexibility, and sometimes even the cloud connectivity required to gain and keep a competitive advantage in today's fast-paced markets.
Furthermore, the investments related to the construction of your own data center is highly capital-intensive, which makes it difficult for some companies to pursue such a strategy. Against this background, the reasons for the fast-paced growth of the data center colocation industry becomes easy to grasp. Data center colocation is a considerably more accessible, flexible, and cost-efficient solution for your data center.
When using data center colocation, you consume the data center as a service. The often-used expression 'let your business focus on what it does best' applies well here. You get peace-of-mind knowing that your ground-bounded infrastructure has a secured uptime, and you leave the matters of cooling, electricity supply and physical security to a partner who is an expert in exactly that.
Why to use data center colocation?
Data center colocation is an impactful IT service as it helps businesses solve problems or achieve results that might be too expensive or complex for the business to accomplish on its own. In practice, there are five key drivers for using data center colocation: cost, compliance, performance, service reliability and sustainability.
Cost. A self-owned data center is expensive, both to build and to maintain. When using colocation, companies can make savings by cutting investment in the costly construction of new data centers. Costs are moved from capital expenditure (capex) to operating expenditure (opex) – and operational costs can also be reduced as maintenance and real-estate costs are no longer your responsibility.
Compliance. The trend is clearly moving in the direction of the user and customer integrity being key for how and where we store data. If your business manages personal data, sensitive data or if you're a public agency, data center colocation will come in handy as a more controllable substitute, for example, cloud solutions.
Performance. Data centers are a crucial asset, especially for edge data center deployments. Users today require unprecedented levels of performance and speed for their digital services and with a colocation data center you can easily establish deployments anywhere you might need – to meet user expectations.
Geographic redundancy. A single traditional data center is a single-point-of-failure vulnerability for your business. A severe power outage, fire, flood, earthquake, or any other disaster can have devastating consequences for an enterprise, relying on a single self-owned data center. With a colocation provider, you can deploy services in geographically separated – yet interconnected – data centers, which drastically reduces that vulnerability.
Sustainability. Managing your own data center and trying to keep up on sustainability is both costly and complex: Lots of things happening, new regulations, and new technologies, as well as compliance and certifications to keep track of. This can be minimized working with the right colocation provider in the right place. Using green and fossil-free electricity, 100 percent renewables, reuse of heat for district heating and continuous work on energy efficiency is part of what we, as a colocation provider, work with every day.
Data center colocation is a modern, flexible and sustainable option for any company running parts or their entire infrastructure on the ground. When choosing a provider, there are a list of things to consider, but once you've equipped your company with a data center colocation solution that fits your needs – it really is the smartest choice in the long run.
More...
Not all applications belong in the cloud. Enjoy the best of both worlds with hybrid IT, writes Conapto's Stefan Nilsson

Find out why moving all your IT to the cloud might not be the right choice

Most applications can be hosted out of any data center, anywhere in the world. So why not choose data centers in the most sustainable locations offering stable power prices?