The global data center colocation market is expected to grow to $50.18 billion by the end of 2020. One reason for this growth is that colocation is no longer merely a solution for lack of space in enterprises' own data centers. It is often used even when there is enough on-premise space because as a sourcing model it offers technical advantages.
Colocation providers understand that to remain successful among competition they must differentiate themselves. They can do so by offering the emerging connectivity services customers demand, and having a well-defined product and service portfolio in place to make these services easy for customers to access.
While some forward-thinking multi-tenant data centers (MTDCs) have already embraced this new business model to combat the commoditization of traditional colocation services such as space, power, cooling, and IT capacity, they must also meet customers' growing demands for additional services driven by the changing significance of colocation in their IT sourcing structure.
Differentiation drives success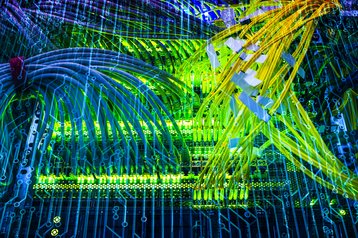 Data center connectivity and networking services are two of the major reasons for choosing colocation.
In fact, three of the top five reasons companies give for considering colocation for future IT deployments pertain to connectivity and the provider's network-related services: peering platform, direct cloud connectivity and low latency.
Connectivity offerings are one of the main drivers of colocation providers' core business and accounts for up to 30 percent of their revenue. Therefore, it's critical to have a variety of connectivity offerings to meet customers' diverse needs. Some larger MTDCs provide more than 1,100 networks and more than 170,000 cross-connects in their sites - with very low latency - to over 90 percent of the population of North America and Europe, as well as other regions in the world. This clearly shows the growing importance of connectivity offerings for businesses today.
Lower-latency, higher-speed connections reduce delays, increase performance, and save enterprises money. MTDCs which can offer these connections are more attractive and valuable to their customers. Though there are many different types of connectivity services that data centers can sell to their customers, all are derived from two basic forms of connection: intracolocation and intercolocation.
Intracolocation connectivity services typically connect enterprise customers to partners and peering networks by connecting them within the colocation facility to other participants. This is done via fiber or copper-based cross-connects with very low latency, high-speed switching, high bandwidth and high security. Connectivity to multiple network providers or Internet exchange connects are well-established connectivity services often provided to data center customers. From network peering to direct connect, hosting or cloud providers – these services allow for a direct connection to enterprise-connected routers, or colocated compute and storage assets.
It's important to note that connectivity-to-cloud platforms are quickly emerging as an important service in colocation facilities. The ability to deliver dedicated connections to cloud providers, and bypass the public internet, with increased performance and higher security to colocation customers is in high demand. Offering these platforms can ultimately be a deciding factor in whether or not a facility becomes a strategic core provider for companies.
On the other side of the spectrum are intercolocation connectivity services which involve multiple data centers. Significant benefits can be achieved from leveraging two or more colocation centers and utilizing high-speed connectivity between the connected data centers. These services are often provided in carrier-neutral facilities, where the multitude of carrier types and areas served increase the options and variations of products provided.
Emerging connectivity services
With a shift in technology requirements and increasing competition from large cloud providers such as Google, Microsoft, and Amazon, colocation providers must differentiate themselves with emerging connectivity services such as disaster recovery, network peering, end-to-end Ethernet connections, hybrid cloud deployment, cloud bursting, turnkey clouds, marketplaces, etc. They must also have the ability to offer any combination of these easily, by executing the corresponding connections in their central meet-me-rooms (MMR). A well-defined product and service portfolio can effectively showcase these services. Let's discuss a few options which colocation providers have when strategizing how to carve out their niche in the expanding connectivity services market.
The decentralization of cloud and data center resources in general has given rise to micro-data centers, branch locations, and smaller hubs to process data. Currently, around 10 percent of enterprise-generated data is created and processed outside a traditional centralized data center or cloud. Gartner predicts by 2022, this figure will reach 75 percent. MTDCs that offer edge computing solutions to complement customers' existing data center and cloud services can successfully reduce transmission costs, shrink latency, and improve service quality.
Designed to remove silos between resources and issues with scale, converged and hyper-converged infrastructure (CI and HCI) drastically simplifies data center design and allows MTDCs to be more agile and quickly adapt to tenants' changing requirements. As tighter integrations between technologies and software-defined solutions are driving the expansion of convergence, MTDCs that want to offer edge services should consider HCI and CI designs.
Not fully public, not fully on premise, the hybrid cloud model has wide appeal and continues to be a dominant factor. The market for cloud services is still growing, and Gartner predicts that by 2020, 90 percent of organizations will adopt hybrid infrastructure management capabilities. MTDCs that are set up to work in the hybrid cloud environment are ahead of the game.
Managing colocation connectivity solutions
Overall, with so many MTDCs and colocation providers vying for the same customers – unique products and services must be offered in order to remain successful. Once a colocation provider determines which services to offer, it must then operationalize the differentiation strategy. Standardizing network operations to support innovative connectivity services is key.
To accomplish this, infrastructure management teams must be equipped with the right software solution to document all of the assets and connections across data center networks.
This data should be dynamically updated as change occurs to ensure that all users are accessing the same accurate, up-to-date data on which to base critical business decisions. A central data repository is the key to achieving complete visibility and transparency throughout the data center network infrastructure. Only with this visibility can the infrastructure management team analyze, plan, implement, change, document and monitor all technology activity in the colocation center.
Only with this visibility can network managers get immediate insights into all the data connections in their networks and data center infrastructure, independent from the underlying hardware vendor technology, and confirm customers have the right network connections and uptime and that SLAs are being met.
Only with this visibility can sales managers reliably identify available resources and capacities to efficiently provide customers with an offering in a short period of time. Typical areas for software-supported optimization of colocation connectivity operations processes include the installation and maintenance of new capacities to increase bandwidth and reduce latency, the provisioning of connectivity and cross-connects between ecosystem peers, as well as operational tasks such as incident management and impact analysis in case of failure or for maintenance window management.
This will ensure that infrastructure management teams are ready to lead their company's transformation from today's traditional network to the future infrastructure of intra- and intercolocation connectivity.