There's plenty of evidence that the DCIM market is consolidating: Nlyte Software recently bought FieldView Solutions, to take one example. It's a trend which will help the market serve companies seeking full control and visibility into their IT and infrastructure environments. 
The DCIM market was established over a decade ago and now there are approximately 50 to 60 vendors that occupy an overcrowded space. They are all positioning themselves as the best option for organizations looking for more than just point solutions. Many of them tout full-fledged suites that cannot only manage their infrastructure, but go further to deliver a more efficient data center service. However, the companies that embraced many of these solutions are often subject to caveat emptor situations.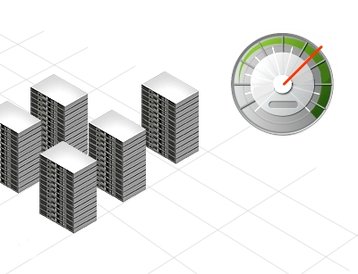 Keeping up 
With a host of cloud providers offering in-depth IT and facility management capabilities, in-house data centers need to step up their game and match these services for the benefit of their organizations.  This "Keeping up with the Joneses" reality is pressuring IT and facility personnel to manage and measure all data center infrastructure components and services. The metrics and measurements go far beyond rudimentary power meter analysis and delve into people and processes.0
This is the driving force behind integrating Data Center Service Management (DCSM), with DCIM as its foundation.  According to 451 Research, "These tools (DCSM) can be used to manage virtual and physical IT assets in the datacenter together via data exchanges between DCIM and IT management software systems. This is an important extension of DCIM that enables managers to have a more efficient and agile response to changing workloads." 
Why is this important? Because when a CFO asks, "How much does our service cost compared to AWS," a manager can use these types of solutions to formulate and validate answers with proven metrics. 
Vendors unable to address the larger value proposition will undergo significant changes. Case-in-point:
The good news is there is a shorter list of vendors in the marketplace, so companies will not have to sift through so many RFPs. All of this change is good for data center operators and means that organizations can now benefit from more value delivered through fewer and more mature vendor offerings.   
Rob Neave is co-founder, CTO and vice president of product management at Nlyte Software.