In a world that can change overnight, organizations need a simple and flexible solution for deploying, connecting and managing applications and services. Uncertainty drives the need for greater scalability in digital infrastructure and models to match the needs of transforming ICT environments.
With hybrid cloud environments on the rise, organizations need dynamic colocation services that are fluid, flexible and hyper-connected. They need the ability to scale-up rapidly in new markets while pivoting to deliver new solutions in others. Agility needs to be built into all aspects of their ICT, including colocation.
According to Grand View Research, the global data center colocation market size is expected to reach $104.77 billion by 2027, expanding at a CAGR of 12.9 percent from 2020 to 2027. Choosing the right colocation provider enables an organization to remove the complexity from their operations and efficiently grow their presence across the globe. They can easily interconnect cloud and other data centers without the need to manage multiple service providers.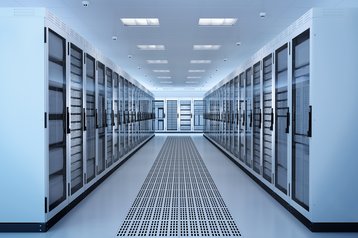 Types of colocation providers
Today, there are different colocation providers with various characteristics to enable different outcomes. Across the globe, there are three basic sizes of colocation provider. Each serves different business needs and offers unique capabilities.
Local – These providers often have presence in emerging cities within a single country. They support local services like offsite back-ups and local usage of applications and services, as well as storage.
Regional – These providers have presence across different countries within a single region. They are able to support hosting of applications and services within their given territory, and limited access to some infrastructure like public clouds. These colocation providers often are present in a mix of global and emerging cities.
Global – These are data center operators with presence across multiple regions. They support the development of the world's ICT ecosystems, with focus on scaling enterprise digital transformation and hybrid cloud environments. These colocation providers offer services in global cities and have an advanced partner ecosystems.
Choosing a colocation partner
Choosing a colocation provider can be difficult when they appear to offer the same service-level agreement (SLA) and standard services such as remote hands and cross-connects.
What's important to remember is that an organization typically makes a one or two year
commitment to using a colocation facility. They will need to select a partner that is ready to help them change and grow into the future, and can offer:
Strategic Locations – Data centers should be located as close to end users as possible and with high interconnection density of network service providers.

One-Stop Solution – The colocation provider should offer more than basic colocation services. It should be able to deliver a suite of network solutions that an organization might not use today, but will in the future.
Physical and Digital Security – A good colocation facility offers redundant power supplies, multi-layered security, climate-controlled environments and robust SLAs.
An Interconnect Ecosystem – The colocation provider must offer a highly-connected environment that enables the organization to rapidly connect to other data centers, public clouds and also the internet exchange points (IXP).
On-Demand Cloud Connectivity – With hybrid cloud being the preferred cloud environment, an organization will benefit from cloud on-ramps from the colocation facility.
Built-In Scalability – Colocation services, as well as the associated network connectivity, should offer scalable options for tenants as they grow.
A Flexible Commercial Model – The services offered have to be flexible. Otherwise, an organization may be stuck in a long-term contract with overprovisioned infrastructure and high operating cost.
Continually Evolving Capabilities – The colocation provider must continually add more capabilities and solutions while optimizing its services to new standards.
Manage risk & grow without limits
Colocation can provide the starting point for growing in a new market or optimizing digital
infrastructure in an existing market. The key is to explore colocation options and ensure that the services available match an organization's growth ambitions and ICT roadmap.
As organizations grow and change, they can be continually adjusting and optimizing their digital infrastructure to meet their current needs. When unexpected events occur, they have the ability to scale-up and deploy new applications and services with reliable and trusted infrastructure.
Colocation is more than rack space. It can be an efficient and flexible foundation for supporting an organization's digital journey.