Gallons of ink have been spilled – or, more accurately, billions of bytes encoded – to discuss the bifurcation of the data center industry. The growth areas in the space are in hyperscale facilities supporting cloud and colocation, and at the edge, where an increasing premium is being placed on delivering computing services close to the consumer. This is real and likely irreversible.
Most of the analysis of these trends jumps to a rather simplistic conclusion about the implications of this migration on the traditional enterprise data center. Simply put, the forecasts are grim, presaging the eventual extinction of these enterprise facilities.
The end is not nigh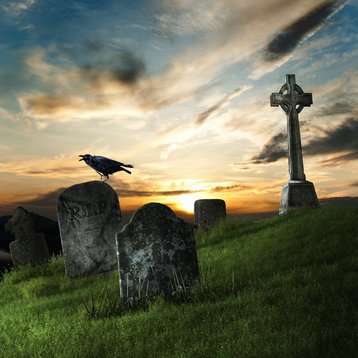 This extrapolation, however, is too severe. Most businesses will not abandon their enterprise data centers altogether. They maintain these facilities in large part because the data housed there and the functions they support are too critical to be trusted to third-party providers. Many businesses simply will not cede control of certain vital elements of their IT activities.
That does not mean things will be business as usual for those enterprise data centers. Not at all. These facilities are likely to undergo massive change, with businesses reimagining and reconfiguring those assets to support new network architectures that seamlessly incorporate cloud, colocation and a more robust edge.
There is tremendous opportunity here. Organizations can and will consolidate multiple data centers into single facilities to handle their most critical IT needs. During consolidation, businesses can either refresh an existing facility or build new, creating a smaller, more efficient network hub. The performance improvements – and operational savings – likely will be significant. Remember, many of these traditional facilities are 10 or even 20 years old, built at the height of the enterprise data center craze. The industry has evolved and become far more intelligent and efficient in the years since, and an effective consolidation should allow the organization to catch up with current IT trends and equipment.
Even a new build is a far different proposition than those traditional data centers built closer to the turn of the century. By leveraging prefabricated construction, organizations today can deploy exactly what's needed, quickly, and scale as they grow. These new enterprise facilities will be smaller, but more efficient and secure, with high levels of availability – consistent with the mission-critical nature of the data housed within.
Of course, in some parts of the world, cloud and colocation adoption is slower. In most of Asia and Latin America, for example, enterprise data centers remain critical to business success. But even there, change is coming. In these environments, hybrid cloud architectures are the expected next step, marrying more secure owned IT resources with a private or public cloud in the interest of improving energy efficiency and managing risk.
Bottom line: Reports of the demise of the enterprise data center have been greatly exaggerated, but change in the space is inevitable. Proactive organizations will approach this evolution as an opportunity to consolidate critical IT resources in more secure, more efficient, more intelligent facilities.
Jack Pouchet is vice president for Solutions Business Development at Vertiv