As energy costs and consumption continues to rise, businesses are beginning to challenge the status quo in search of more efficient data center solutions. Considering the complex logistics and large capital investments required for traditional data center upscaling, this labor-intensive solution is no longer compatible with the rate of industry growth. As a result, modular power construction is fast becoming the construction method of choice for data center upscaling – enabling businesses to react to unprecedented surges in industry growth in a more efficient manner than ever before.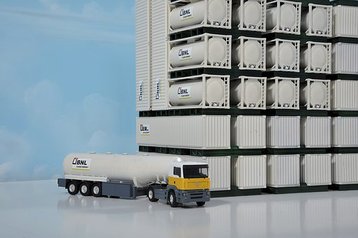 Going modular
Modular data centers are a portable solution for deploying data processing capacity wherever it is required, delivering large amounts of power within a small footprint and a tight timescale. Modular power units are built and tested in a factory-controlled environment to comply with the project specification. The portable power solutions are then shipped to site, fully built, tested and ready for immediate installation. The bespoke nature of modular data center design provides a solution for everyone, with options for infrastructure to be housed in enclosed switch rooms or on open framed power skid, each with their own applications.
Enclosed Switch rooms
Enclosed switch rooms are an effective method for deploying power infrastructure outside of an existing data center building where the primary function of the enclosure is to protect electrical equipment from the external environment. For instance, an existing data center needs to increase the power capacity of their brick and mortar facility, however due to indoor space limitations it is not possible to extend the physical infrastructure. In this case a bespoke modular enclosed switch room can be engineered and installed in an external area close to the data center – providing a more time and cost-efficient solution than acquiring a new brick and mortar facility.
Open Framed Power Skids
Typically, Modular power skids are an ideal choice in data centers that have available indoor space, as the skids are less costly and less restrictive than other forms of power construction. Power skids facilitate quick turnaround times in data center upscaling whilst maintaining an increased level of flexibility over enclosures as they are not subject to the same space restrictions. 
Regardless of the design from chosen, the efficiencies gained through the introduction of modular data centers simply cannot be matched through traditional brick and mortar construction. The flexibility of modular power construction can streamline data center projects from planning right through to commissioning – Solidifying modular design as a key catalyst in future data center industry growth.
Program timeline
Speed of deployment is often a huge concern for end users, consultants and contractors. An inability to quickly adapt to increasing power requirements can be detrimental to business operations. The implementation of modular power construction has had a significant impact on project lead times. All systems can be pre-engineered tested simultaneously with site construction, reducing the time required for on-site engineering and testing.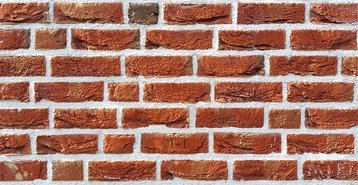 Cost efficiencies
Aside from quick turnaround times, cost efficiencies are another significant advantage of modular data centers and can be attributed to the following factors:
In order to upscale the power capacity of a data center, physical space is required to house new infrastructure. However, expanding a current facility or acquiring a new 'brick & mortar' facility for this purpose can be extremely costly. Where uncertainty surrounding future business growth exists, modular power solutions give businesses the flexibility to upscale power capacity at a more gradual rate. This helps to minimize financial risk and enables building managers and engineers to manage their budgets more effectively. Similarly, with the rise in mega and hyper scale facilities, staged construction is often required to match capital costs more closely to incoming demand.
The more simplistic the process, the more likely the project is to stay within budget. For instance, as the infrastructure is built within a controlled factory environment and then transferred to site as a fully integrated power solution, there is less chance of any issues arising on-site that could potentially cause delay and incur costs that have not already been identified before shipment. Similarly, as the power module is built only once before shipment, on-site man hours will be significantly reduced, resulting in a lower labor cost.
Safety
During the installation phase of a modular data center, on-site man hours can be reduced by up to 84 percent with 77 percent less lifting operations required compared to a traditional installation. This significantly decreases the risk of accident or injury on site. Additionally, all power modules undergo rigorous Factory Acceptance Testing (FAT) in a controlled environment before being shipped to site as one fully tested unit.
As there is no need for the module to be deconstructed for shipment, data center managers can be assured that without further testing, all infrastructure meets the required safety standards as assessed during the FAT. This cannot be said for traditional methods where there is an increased chance of compromised safety due to on-site engineering errors.
Installation & commissioning
The on-site integration of a pre-fabricated power module is less complex than traditional integration, as each power module arrived fully inter-wired, commissioned and ready to hook up to the power distribution system. All PMS interfaces are pre-wired to the PMS hub within the power module reducing On-site PMS to a single fiber connection. As a result, infrastructure can be integrated with a quick turnaround time and minimal disruption.
Having considered the efficiencies in project lead time, cost, safety, installation and commissioning that can be achieved through modular power construction, it is evident that this modern approach to is much more equipped than traditional methods to cater for the increasing demand for power capacity within the industry - providing timely, flexible and efficient power distribution solutions to suit the needs of both the data center and the data consumer.
Robert Hudock director of regional sales (West coast) at E+I Engineering USA Corp