It's the same with every technology trend: there's a lot of hype and promise of potential transformation, making it difficult to decide how the trend will really play out. Thankfully, multi-cloud – the use of multiple cloud computing services in a single diverse architecture– and its benefits are proving very real. And as we look to the future, it will be key to holding a competitive position and creating a seamless IT environment that drives business goals – the ambition of every CIO and IT leader.
IT leaders today are standing in front of an incredibly complex picture trying to adopt, integrate and manage a myriad of legacy architecture and public and private cloud models. CIOs are likely facing three key priorities: bringing disparate deployment models together; keeping these models secure; and ensuring they're running an economically viable infrastructure. In order to hit these targets, IT leaders often need more than a single cloud solution: they need to bring multiple cloud models together, using diverse vendors with individual strengths that collectively contribute to meeting an organization's full set of needs.
The realities
Before jumping on the multi-cloud wagon, there are some important myths to dispel and realities for businesses to be aware of in order to get the most from this model.
#1: It's complicated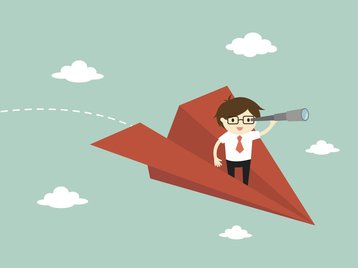 If you strip multi-cloud back, it really comes down to the ability to pull together different, disparate models, all while enabling the cloud-first mindset. Conceptually, a cloud-only approach is a good thing, but the reality is not everything can, or should, migrate to the cloud. Taking a hybrid or multi-cloud approach allows enterprises to adopt a cloud-first mindset, while also enabling enterprises to take advantage of consistency and management control in the rest of the legacy environment.
A tailored multi-cloud model enables enterprises to bring assets together with persistence governance, orchestration and controls. For the majority of organizations, for example, the answer is not public cloud for everything. Instead, multi-cloud brings together public and private cloud, as well as legacy architectures, which can then all be governed and controlled alongside each other, under one umbrella.
Sound good? Well there is a complication: the management of multiple, different environments is both time consuming and difficult work. This is why so many enterprises take the managed approach to multi-cloud. It allows organizations to let someone else deal with the headaches of interoperability, monitoring of each environment, and managing vendors, updates, security patching, and everything else, all while internal teams have a single point of contact for their IT architecture.
#2: Security and compliance
Security is the subject on the tip of every IT leader's tongue. Having enterprise workloads typically running across numerous cloud services means you have more environments to monitor and ensure are consistently protected. How do organizations most efficiently manage simple security tasks, such as changing passwords across every environment every few hours – as may be required in some sectors?
The increasing security threat fuels the need for a common set of federated controls across those models, which in turn demonstrates a somewhat complex challenge – one that most enterprises need to be responsible for, but not always fully equipped to handle. A managed cloud provider can do the heavy lifting of the behind the scenes integration, consolidating a single experience for security controls and compliance.
#3: The economic equation
The general understanding is that the cloud is cheap. The reality, however, is that cloud computing and relocating data isn't always inexpensive, and public cloud is only cheap if you architect your applications to take advantage of the online infrastructure, map it accordingly, and manage and optimize it efficiently. CIOs need to understand the economic side of the equation that includes aspects such as performance costs, admin costs and integration costs in order to optimize this across all platforms.
This is not to say multi-cloud deployments cannot result in overall cost reductions. The versatility of a multi-cloud model enables careful selection and payment for only the services and support needed to meet business needs, as well as accurately matching applications and workload requirements to specific platform capabilities. And the reduction of complete reliance on on-site data centers is a cost cutter in the long term, not to mention the upfront CapEx investment avoided in hardware.
Again, this is where managed services show their value: by handling the hard workload operations, performance, administration and integration. And by normalizing the performance characteristics, understanding and optimizing costs across your cloud over the long term will help make the deployment more and more cost efficient. But multi-cloud shouldn't be about getting IT on the cheap, it's about getting it right. Because for today's enterprises and CIOs, agility is the more valuable currency.
The practical use cases
According to the RightScale 2017 State of the Cloud Report, eighty-five per cent of organizations currently have a multi-cloud strategy. That's because while it's important to understand the realities of this deployment model, when done right, the benefits across a variety of needs are clear. Here are some practical examples and common use cases of multi-cloud deployments.
Business continuity and disaster recovery
No matter how reliable and the number of nines in an SLA, IT systems will fail at some point. That's why when looking at the key applications powering a business, it's important to understand how to address their resilience and continuity – and too often businesses don't have the answer. As the barrier to entry and the cost economics for cloud come down significantly, leveraging public cloud for disaster recovery and to backup core business environments is now a common starting point for many organizations' cloud journey.
With a multi-cloud model, it's easy to leverage public cloud for DR. Applications will have recovery point objectives (RPO's), and recovery time objectives (RTO's). Each of these applications will have different RPO and RTO requirements, and with public cloud, businesses can optimize and match each application's specifically to meet their DR needs.
Outside of the cloud, DR implementation solutions can be difficult and expensive. By replicating data and virtual machines in a multi-cloud environment, and perhaps only paying for them whilst they are being used during an incident, the cost of continuity can be reduced – making it an affordable insurance policy.
Scalability
Companies are also adopting multi-cloud to meet scalability demands, enabling businesses to be flexible in meeting increased needs and creating new solutions. A multi-cloud environment enables businesses to scale up or down as quickly as their requirements change, offering an agile environment based on actual demands. This highlights the long term cost benefits – there is no need to provision infrastructure which may stand unused as the requirement is reduced.
On top of this, open source infrastructure allows companies to use more complex solutions such as multi-cloud and hybrid cloud, which should, in an ideal world, work seamlessly together so companies can invest only in the levels of space, security and protection needed for each individual aspect of their infrastructure.
Global reach
Some of the most common drivers for multi-cloud adoption are to deliver a better experience to end users in remote locations and to give businesses a global reach to service new customers. This is often particularly relevant for Software-as-a-Service (SaaS) providers.
Leveraging the reach of a hyperscale provider, such as Microsoft Azure, provides a lot of options for geographical expansion. Not only that, but a Managed Azure solution can make it easier for your business to enable expansion, without the requirement to spend time managing the infrastructure.
This kind of multi-cloud environment is getting ever more common. And while the benefits and use cases are real, so are the complexities. Managed multi-cloud services can offer the agility and ability to bring multiple deployment models together, with one common 'single pane of glass' visibility.
 Sumeet Sabharwal is general manager at Navisite