The ascent of OpenStack, the open source framework for private and public clouds, has been nothing short of meteoric from its beginnings in 2010. The platform has become a genuine phenomenon with more than 500 companies, including some of the IT industry's heaviest hitters, joining the OpenStack Foundation. It supports all the major hypervisors and a wide variety of storage solutions, such as Ceph, NetApp, EMC, SolidFire, LVM, GlusterFS and Tintri.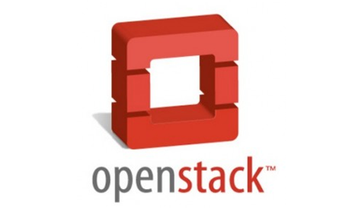 Why is OpenStack attractive?
There are a number of primary business drivers for OpenStack. It gives developers instant and programmatic access to infrastructure, allowing them to innovate at a pace not possible in normal virtualised environments. In addition, customers can realise significant cost savings from using open source technology instead of paying for vendor software licenses. Using the vendor neutral and open source OpenStack API also enables them to avoid vendor lock in.
OpenStack also offers greater flexibility in how organisations deploy the platform: customers can download the release code and deploy OpenStack themselves, opt for a distribution from vendors such as RedHat, VMware, SUSE, HP, Canonical and Mirantis, or choose a vertically integrated packaged solution such as VMware Integrated OpenStack or Piston OpenStack.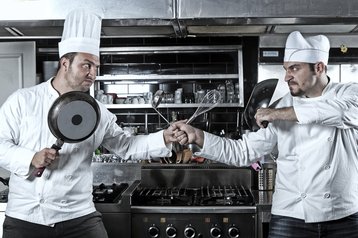 Taking storage to the VM-level
There are many storage solutions in the OpenStack space and it can be difficult for customers to decide which one to adopt. However, the dynamic OpenStack environment is very different from the more controlled environment of virtualisation that we have become accustomed to. OpenStack supports multiple tenants and users, each creating virtual machines (VMs) in a pool of cloud capacity, so it is important to have visibility into the underlying infrastructure.
To achieve this aim, organisations need to have a storage solution with the granularity and control to manage a growing OpenStack environment. The traditional reliance on LUNs and volumes has failed to keep up with the demands of the virtualised era, so it is even less likely to support an OpenStack environment given the complex mapping to LUNs and volumes required.
If companies wish to deploy and manage a growing number of VMs within the cloud, they need a VM-aware storage (VAS) solution that can directly view, analyze and manage those individual VMs. This will also help to simplify migration and guarantee performance.
One way to do this is to choose solutions that integrate tightly with OpenStack project APIs (Cinder, Nova, and Keystone) to enable VM visibility. These solutions can provide real-time analytics and latency breakdowns. They can also share resources across OpenStack and other hypervisors (e.g. VMware, HyperV and RHEV) on the same device, so you don't incur unnecessary capital expense.
OpenStack storage: what to look for
Many storage companies have already contributed Cinder drivers to OpenStack. Cinder provides persistent block-level storage devices for use with OpenStack and manages the creation, attaching and detaching of block devices to servers. Block storage volumes are fully integrated into OpenStack compute and the dashboard, so cloud users can manage their own storage needs.
But that does not mean all drivers and solutions are equal. Customers need to take a closer look at the solutions to ascertain whether, for example, they provide VM and Cinder volume visibility because this can make a dramatic difference when operating or troubleshooting an OpenStack deployment.
There are a number of other features they should consider. The ability to view or search Cinder volumes and VMs by OpenStack ID and then to access analytics per Cinder volume and VM is a significant factor. Organisations should also expect consistent and predictable latency across all OpenStack tenants, along with optimised Cinder snapshots, clones and VM provisioning. For added peace of mind, they might ask their chosen supplier to provide performance guarantees and quality of service (QoS) with minimum and maximum IOPS.
As many organisations are likely to make a gradual transition to OpenStack from their existing virtualised environments, there is again a premium on hypervisor-agnostic solutions that can operate OpenStack on the same device as other hypervisors. This provides the flexibility for them to grow and scale their OpenStack deployments in their own time and to their own budget.
In conclusion, to fully grasp the OpenStack opportunity, organisations need to choose and implement storage that can deliver the predictable performance, manageability and scalability needed for cloud environments. VM-aware storage does exactly that.
Doug Rich is vice president of EMEA at Tintri