While divisions remain as to the root causes and ultimate impacts of global climate change, what matters is this: when confronted with this threat, what kind of urgency and weight must be paid right now – by governments, by industries, by communities and individuals.
The time has come for the data center industry – its vendors, partners and customers – to be united and full-throated in its words and actions. As the groundbreaking Brundtland Report (published by the UN) demanded as far back as 1987, they must develop to meet "…the needs of the present without compromising the ability of future generations to meet their own needs." Failure to do so – to put a significant stake in the ground around renewable energy sources and set higher standards in corporate sustainability – will put the data center industry at risk while continuing to perpetuate the notion that data centers are a much bigger part of the global energy problem than they are to the solution.
Lead by example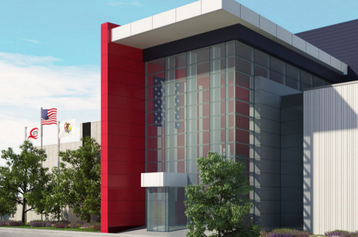 Here is what is known: based on current estimates, data centers in the US alone will consume approximately 73 billion kWh in 2020. That's more power consumed than the entire United Kingdom. Worldwide it's estimated that data centers consume about 3 percent of the global electric supply and account for about two percent of total greenhouse gas (GHG) emissions, nearly equivalent to the notoriously carbon-heavy airline industry.
As a response to this, data center providers must ask themselves: "what tangible, achievable and impactful initiatives can be put in place today and how will their results be measured and communicated publicly?" Partners of those vendors need to make sustainability practices a highlight of their sales pitches and customers must utilize a sustainability checklist and make green business choices.
This direction is not necessarily mandated for the data center industry – far from it. But the industry has always prioritized maximum energy efficiency strictly for economic rationale – after all, data centers are some of the most innovatively-operated facilities on earth. Data center providers must now invest in renewable energy with that same long-term vision and commitment. That federal subsidies attached to wind, solar and other renewable investments are almost certain to end in the coming months should only add to the sense of urgency.
Many of the larger, energy-dependent industries have long ignored their role in the escalating climate concern or given necessary lip service to green initiatives. In contrast, the data center industry has, in general, acknowledged a need to do better while still focusing on business results. As a powerful voice in the global technology and corporate sectors, the industry is uniquely positioned to lead by example, providing a fiscal and environmental blueprint to guide other markets.
Where to begin?
Provide Green Power Leadership:
Investments in alternative energy sources, most notably wind and solar, are essential to the data center industry's long-term survival. Data center providers should publicly commit to drawing 100 percent of their energy from renewable sources by the end of the next decade. The cost of renewable energy contracts will rise in proportion to the cost of natural gas – currently at a low point. The time is now.
Identify, Develop & Recycle Buildings:
Brownfield properties provide data center vendors with opportunities to re-develop useable spaces that are uniquely suited to their needs. These spaces don't come on the market often and the process of identifying, purchasing and refitting them is a significant, but ultimately worthwhile, effort. It can include the opportunity to reuse or recycle thousands of tons of industrial material that would otherwise go to landfill. Material utilization effectiveness (MUE), the ratio of a data center's total waste generated to the total amount it recycles, can and should be measured with the same priority as PUE.
Champion Water Conservation:
Water-use efficiency (WUE) is paramount to a data center operation and many vendors now monitor WUE continuously for improvement. Indeed, data centers, which typically use about 360,000 gallons (about half of an Olympic-size pool) a day to operate efficiently, should strive to not only be 100 percent carbon neutral, but completely water neutral, as well. To help reach that goal, rainwater collection systems can reclaim millions of gallons annually and are one of several water conservation methodologies available to organizations. Additionally, when data centers transition to renewable energy, they help conserve the immense of amount water needed to run utility-scale power plants.
Focus on Operational Efficiency:
Recent research has estimated that cooling can consume between 30 and 55 percent of the electricity load within the data center. In addition to implementing Energy Star programs, data center providers must identify inefficiencies within their operations that reduce carbon footprint and power costs for customers, including time/motion sensors, blanking panels, liquid cooling, hot and cold aisle containment, enthalpy wheels (Kyoto), and most importantly, raise the temperature in the data halls to ASHRE Allowable limits. LEED and UL initiatives and certifications are excellent first steps for data center providers towards maximizing occupant health and productivity, using fewer resources, reducing waste and negative environmental impacts, and decreasing life cycle costs.
Provide Community Leadership by Example:
Data center providers can encourage employees to become sustainability leaders in the community, while actively supporting local legislation impacting sustainability. To truly lead by example and help create change, however, data center organizations must promote transparency and accountability on sustainable business practices by producing an Environmental Report or similarly visible summary that includes Scope 1 and Scope 2 emissions, energy, water and waste data. Data center providers should also continue to partner with third-party benchmarking and assessment organizations, such as GRESB, MSCI and EcoVadis that help standardize and evaluate the sustainability initiatives of multiple companies/industries.
Provide Industry Leadership by Example:
The data center industry must be active and vocal in its commitment to measurable, relevant and timely sustainability goals. Again, the industry, its partners and customers, maintain a powerful voice in the economy, no better witnessed than when Dominion Energy in Virginia shelved plans to increase use of natural gas over use of renewable alternatives after a consortium of data centers participated in a formal protest.
No industry, nor individual company, is perfect. But, when necessary, it can align around a core set of principles that benefit themselves, their communities and generations to come. The threat of global climate change makes it impossible for data center providers to ignore their roles in the global concern. Committing to action today, as a unified industry, benefits all.