The Climate Summit in Paris has seen clear and positive thinking from some people. Others have been talking empty words in Paris and doing exactly the wrong thing at home.
Google got it right. It announced 781MW of new renewable energy contracts, mostly for wind power in the US. This was an actual new announcement, and part of a stream of renewable purchases that included 61MW of solar power in North Carolina only a week before.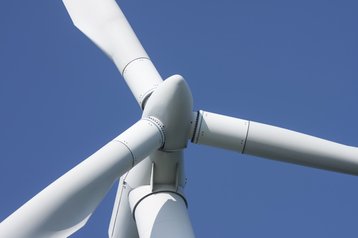 Google leads America
It was a well-timed announcement and it wasn't tub-thumping. The deals make Google the largest consumer of renewable energy in the world, but the message from Google's renewable energy principal Michael Terrell was wider: "Corporate America is really committed to driving the transition to a clean-energy economy," he said.
Of course, the rest of corporate America might or might not follow Google's lead, but the message was right, and it was backed by action.
By contrast, the UK's Prime Minister David Cameron's performance was shocking. At the Summit he said that averting climate change was "doable", and leaders should not make excuses and act to protect future generations.
How did he have the gall? The British government's betrayal of renewable energy has been pointed out in many - and will hurt the UK economy as well as the planet's health.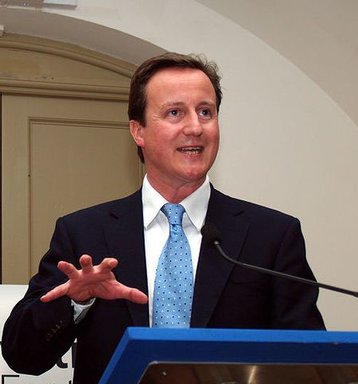 Transparent greenwash 
In 2010, Cameron promised the then-coalition government would be the "greenest government ever". In May of this year, a General Election victory allowed him to ditch the Liberal Democrat party, and the Conservative government has executed a series of policy changes that take away government support for the renewable industry in the UK, and will push investors away.
As well as taking away support for offshore and onshore wind, the government delayed a large tidal power scheme, took away incentives for electric vehicles, and scrapped a scheme to make all new homes carbon neutral.
Earlier this year, environmental groups were preparing to take legal action against the government as the moves would make it unlikely we can meet a legally-binding target to reduce emissions by 80 percent before 2050.
So how has David Cameron responded? During the very week of the Climate Summit, while he was spouting greenwash in Paris, his government scrapped a carbon capture and storage (CCS) project. Having scuppered the building of renewable energy plants, the UK is reelying on fossil fuel power stations. Without CCS, there is no way to reduce the greenhouse gas they emit, and those climate targets are now completely beyond the country's reach.
What does this mean for data centers? Well, it's been suggested that UK data center customers may look at facilities in other countries where renewable energy is available - or at least low-carbon sources, such as France's nuclear capacity. 
I hope it's still possible to drive a more industry-based approach to change the government's policies. We need a UK counterpart to Google, who can lead a national drive to promote renewables.
If you would like to learn more about solar power register now for our "Powering Big Data with Big Solar" webinar.