Azure is Microsoft's cloud-computing service, which runs on top of Windows Server. The Azure Hybrid Use Benefit (HUB) is a discount program for Microsoft Azure users that allows them to get more value from their Windows Server licenses by saving them up to 40 percent off the normal cost of running their virtual machines (VMs).
However, the actual savings depends on factors such as the customer's usage of Azure, their geographic region and the type of VM instances they're running. For example, Windows Server users can pay the base compute rate for Linux VMs by converting their licenses to run their VMs in Azure.
Windows Server users whose licenses are covered by Microsoft's Software Assurance maintenance program are eligible for HUB, whether they're using the Datacenter or Standard edition of Windows Server. Customers who buy Azure through a Microsoft partner that resells Azure Infrastructure are also eligible for HUB.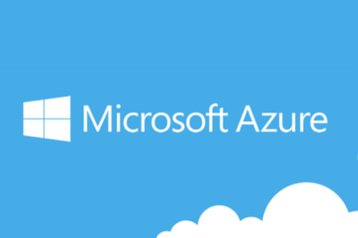 Activation
Azure users have three options for activating their HUB. First, they can deploy Windows Server VMs that have already been configured with HUB when they obtain VM from Azure Marketplace. Second, Azure users can migrate their existing workloads with Azure Site Recovery, which is free for the first 31 days. The third option for activating HUB is to upload a custom VM.
Windows Server users who don't yet have Azure will need to develop a strategy for migrating to Azure that will minimize the disruption to their business. Their next step in activating HUB will be to deploy new VMs from a platform that supports a Window Server image. They can use a customized image provided it doesn't contain additional software or third-party images.
Licensing
The expenses of running Azure include the cost of the Windows Server licenses and the cost of the infrastructure itself. HUB isn't restricted to any specific licensing program, so users who have licensed Windows Server through Microsoft's Core Infrastructure Suite (CIS) license are eligible for HUB. However, CIS's System Center component isn't covered by HUB.
Licenses for the Standard Edition of Windows Server may only be used once to obtain HUB, whether Windows Server is running in Azure or the customer's premises. However, customers with the Standard Edition may convert their license once they assign HUB to Azure. Datacenter Edition users may use their Windows Server license to obtain HUB for instances of Windows Server, regardless of where the instance is running.
Restrictions
The HUB has been available to Azure users in all Azure cloud regions since February 2016. Windows Server and Azure VMs have a 90-day assignment rule, meaning that licenses must remain assigned to the same hardware for at least 90 days. Furthermore, users may not apply HUB retroactively.
Users can't apply HUB to products other than Windows Server, although they can use License Mobility to deploy existing SQL Server licenses without incurring additional fees. License Mobility is a licensing option that allows customers to deploy server applications on Azure, provided they have Software Assurance for Azure.
Virtual Machines
Users can receive a maximum of two VMs with up to eight cores each for every 2-processor Windows Server licenses they have, provided those licenses are covered with Software Assurance. They can also receive one VM with up to 16 cores for each 16-core Windows Server license they have. Users may run VMs with more than 16 cores by stacking their licenses. For example, a user with two 2-processor licenses or two 16-core licenses could run a VM with up to 32 cores.
Images
Microsoft currently offers the following four images for Windows Server:
Windows Server 2008 R2 SP1
Windows Server 2012 Datacenter
Windows Server 2012 R2 Datacenter
Windows Server 2016 Datacenter
These images are available to all Windows Server users whether they have a Datacenter or Standard license, so users don't need to match an image with their edition of Windows Server. For example, a user with a Standard Edition of Windows Server could use an image for the Datacenter Edition.
Summary
Microsoft Azure provides cloud-computing services in a consistent, familiar environment for Windows Server users. The Azure HUB offers these users a substantial discount from the base cost of running VMs in Windows Server, depending on a number of factors. Users will need to study HUB's terms and conditions carefully to determine the exact savings they can expect.
Amol Dalvi is senior director of product at Nerdio