Huawei FusionPower6000 3.0 has passed the test verification of TÜV SÜD, the largest and oldest TÜV association in the world.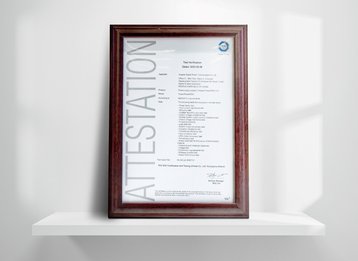 This is the first time in the industry to complete a test for the 2.5 MW FusionPower6000 3.0, demonstrating Huawei's strong technical strength in power supply and distribution. In addition, it serves as a reference for standard PowerPOD testing in the industry.
TÜV SÜD is a prestigious third-party test and certification organization, which boasts decades of experience in the field of data center solution research, industry standard formulation and product detection and certification. In addition, it has a global expert network, advanced test environment for data center products, and authoritative test and certification system.
The China Electronic Energy Saving Technology Association (CEESTA) recently released the 'Code for prefabricated PowerPOD of data centers', the first group standard in the industry, which states that PowerPOD should be tested in terms of energy efficiency, temperature rise, and power and environment monitoring during the performance test.
Against this backdrop, Huawei entrusted TÜV SÜD to perform all-round and strict tests on the 2.5 MW FusionPower6000 3.0 in a professional environment. The test result shows that the FusionPower6000 3.0 meets requirements in terms of system efficiency, temperature rise, switch between modes, system reliability, and maintainability.
For system efficiency, the test result shows that Huawei FusionPower6000 3.0 features full-link efficiency with the highest efficiency reaching 97.8 percent under different rated linear load working conditions (98.3 percent in actual tests), much higher than that of the traditional solution.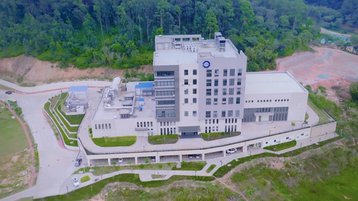 For switching between modes, FusionPower6000 3.0 enables 0ms transfer time for any modes, which means it takes 0ms to switch from S-ECO mode to double-conversion mode or battery mode when the bypass input is abnormal. In this way, uninterrupted operation of the data center can be ensured.
For system reliability and maintainability, TÜV SÜD tested FusionPower6000 3.0 under high temperature working conditions at different load rates.
According to the result, the system runs properly within the preset temperature range of 0-40°C, and its temperature rise is far lower than that specified in related requirements.
At the same time, the test proves that the core components of FusionPower6000 3.0 feature modular and hot-swap maintenance, replacement in five minutes, and plug-and-play capability.
In addition, the software function test indicates that the iPower intelligent feature of FusionPower6000 3.0 provides functions such as full-link visualization, switch setting, AI-based low-load and high-temperature prediction, service life prediction for key components, and switch health evaluation.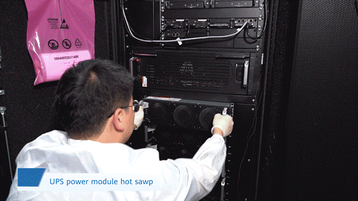 Thanks to the iPower intelligent feature, the FusionPower6000 3.0 can monitor the temperature of the entire link in real time, cutting the SLA fault rate by 30 percent.
The service life of key components and vulnerable parts, such as capacitors and fans, can be predicted in advance to prevent potential risks and improve the security and reliability of the power supply and distribution system of the data center. This is part of efforts to transform O&M from passive alarm reporting to proactive prevention.
Echoing the trend of global digitalization and low carbonization, from data centers with thousands of racks to those with tens of thousands of racks, there is an urgent need for the power supply and distribution system to move towards high density, efficiency, and reliability.
Characterized by high density, space saving, fast delivery, high efficiency, energy saving, security, and reliability, FusionPower6000 3.0 can ensure efficient and stable operation of large data centers, thus becoming a preferred choice for these facilities.
More from Huawei
Huawei Data Center Facility has revealed new commitments to its partners, alongside two new product innovations at its latest Global Ecosystem Policy and product launch event

Solid state drives offer more than just the fastest, most energy efficient, and most reliable form of storage

A next-gen data center needs a next-gen power supply