Independent research and consulting firm Frost & Sullivan, has released its report surveying the global modular uninterrupted power supply (UPS) market, providing insight into the latest UPS market trends, share, and developments.
The report reveals that Huawei – a leader in modular UPS innovation – ranked first, globally, in terms of market share in 2020, retaining its leadership position worldwide.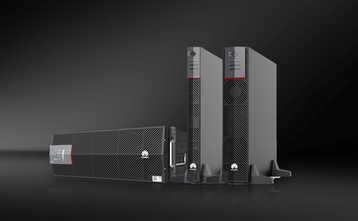 Ongoing technological breakthroughs
According to the report, compared with a traditional UPS solution, the kind of modular UPS that Huawei offers has significant advantages, ranging from a smaller physical size and a smaller footprint, to rapid expansion capabilities and easier maintenance.
In short, with the global market growing rapidly and UPS technologies developing at pace, modular UPSs are becoming more dense, efficient, green, and intelligent.
Huawei's performance in the global market is built on years of accumulated technical know-how and innovation.
Indeed, through its commitment to ongoing Research and Development (R&D), Huawei has established multiple UPS research laboratories around the world, in order to carry out in-depth research on cutting-edge technologies, supporting diverse breakthroughs regarding both the performance and specifications of UPS products.
The breakthrough in power modules, boosting performance from 50 kW/3U to 100 kW/3U, serves as an example of the progress made and, in 2020, Huawei launched its 100 kW/3U ultra-high-density, modular, hot-swappable power modules worldwide.

Elsewhere, Huawei has made further innovations in terms of size, heat generation, and heat dissipation, successfully receiving multiple patents and achieving new heights for high-density power modules. This increase in power module density has the knock-on effect of improving system-wide density.
In 2021, Huawei launched its new modular UPS5000-H Series, which uses 100 kW/3U ultra-high-density, hot-swappable power modules to achieve one MW for one cabinet and a system efficiency of 97 percent.
This achievement heralds a new era of ultra-high-density and efficiency for data center power supply. In addition, Huawei's modular UPS can be equipped with smart lithium batteries, which deliver ultra-high reliability, ultra-high power density, ultra-high efficiency, and super intelligence.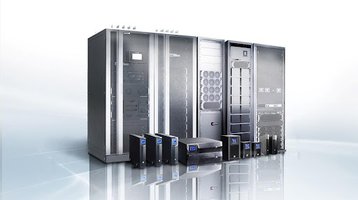 Toward the digital future
Efficient, reliable, and intelligent power supply systems for data centers help drive digital upgrades across industries, providing a robust, stable foundation for the digital future.
Huawei modular UPSs have a hot-swappable design, which supports online maintenance and capacity expansion within just five minutes.
This minimizes initial investment and allows power supply capabilities to be flexibly configured, based on precise service requirements, in turn making such a solution suitable for long-term, sustainable development.
Benefiting from innovative advantages, proven product performance, and comprehensive global service support, Huawei modular UPS products are already widely used in diverse industries and sectors, from carriers and Internet Service Providers (ISPs) to governments and finance, manufacturing, transportation, education, and healthcare enterprises. In addition, they have enjoyed consistent recognition from customers and markets alike.
Huawei UPS products and solutions have also won several industry awards, including being named Data Centre Power Innovation of the Year at the DCS Awards 2020, receiving a Special Prize at Interop Tokyo 2021, and lauded by China's CCID Consulting as the New Generation Information Technology Innovation Product 2020–2021.
Looking to the future, Huawei will continue to pursue fresh innovations, in order to provide customers with simple, green, smart, and reliable data center solutions, helping them digitally transform and accelerate their journey into the digital future.