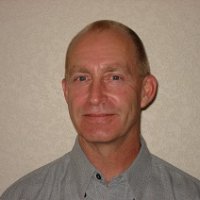 Alan Howard
Principal Analyst, Cloud & Colocation Services
,
OMDIA
Alan is a Principal Analyst, Cloud & Colocation Services with a focus on cloud services, colocation, and multi-tenant data centers. He advises clients on colocation, data center and cloud markets and strategy. Alan has over 30 years of experience in the information technology industry including a variety of hands-on technical, marketing, research and business management roles.
Prior to joining IHS Markit, Alan was VP & Chief Researcher for Wired Real Estate Group, a data center advisory firm. Alan was responsible for consulting to investors, investment banks, data center operators and enterprises, helping them decide on IT workload placement in on-premises or off-premises DCs, selecting colocation providers including negotiation support and contract review, often resulting in up to 50% savings.  Significant projects for top tier investment banks included qualification of data center colocation space supply, developing demand forecast models, determining pricing dynamics in localized markets and forecasting pricing based upon market trends. In one case, our modeling identified a high risk scenario, dissuading an investor from making at $20M investment, which subsequently was shown to have been a prudent decision.
Prior to Wired Real Estate Group, Alan was President at Applied Computer Research where he drove revenue growth by 40% through new product innovations and expanded  customer engagement. In this role he developed market models to help IT companies define size, qualify, and prioritize target market segments for their IT products and services.