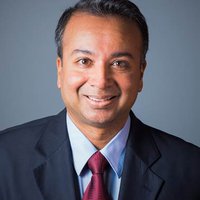 Alpesh Saraiya
Senior Director - Data Center Vertical Offering Management
,
Honeywell
Alpesh leads the data center vertical offering management at Honeywell. Currently based in Silicon Valley, U.S., Alpesh brings more than 20 years of outcome-driven success managing the business of secure, connected products across a number of industries, including data centers. Alpesh is passionate about innovation in sustainability and energy conservation, especially enabled by AI/ML.
Alpesh's experience includes working for and advising Silicon Valley CEOs on strategy, marketing, product, and business development. He has led the webOS Core for LG Electronics' Smart TVs and other connected IoT applications such as smart home, smart car, wearables and mobile. Other experience includes steering the Genesis Microchip digital TV business to an acquisition exit by STMicroelectronics. Alpesh also held senior marketing roles at Broadcom and C-Cube Microsystems, as well as R&D positions at IBM.
Alpesh holds a Master of Science degree in Computer Engineering from Syracuse University and a Bachelor of Science degree in Electrical and Computer Engineering from University of Tennessee, Knoxville.