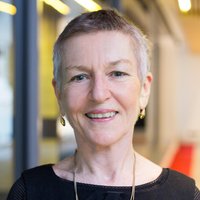 Anna Sharpe
Consultant
,
Swaab IP & Technology
With over 25 years' experience I am a respect­ed transna­tion­al intel­lec­tu­al prop­er­ty, infor­ma­tion tech­nol­o­gy and data pro­tec­tion lawyer. I act in trans­ac­tions in which areas of intan­gi­ble assets play a key role and how they inter­act with pri­va­cy laws. I appear in lists of the Best Lawyers of Aus­tralia pub­li­ca­tion and fea­tures in Doyle's Guide Lead­ing Intel­lec­tu­al Prop­er­ty Lawyer Rank­ing. I am also the co-author of the Thom­son Reuters' pub­lished texts Com­put­er Con­tracts Prin­ci­ples & Prece­dents and Rennie's Inter­na­tion­al Com­put­er and Inter­net Con­tracts and Law.
Expe­ri­ence
Recent mat­ters in which I have been instruct­ed includ­ed manda­to­ry data breach scheme com­pli­ance, inter­na­tion­al trade­mark licences, alliance prod­uct launch­es, e-pub­lish­ing agree­ments, cloud com­put­ing con­tracts, pay tele­vi­sion pro­gram deals, data­base licens­ing arrange­ments and mer­chant acquir­er transactions.
Exper­tise
Com­mer­cial law
Intel­lec­tu­al property
Infor­ma­tion technology,
Media & enter­tain­ment laws.
Roles, mem­ber­ships and education
State chair (Qld) of the Law Coun­cil of Australia's Intel­lec­tu­al Prop­er­ty committee
Mas­ter of Laws degree
Post­grad­u­ate qual­i­fi­ca­tions in cor­po­rate gov­er­nance through Char­tered Sec­re­taries Australia
Mem­ber, Intel­lec­tu­al Prop­er­ty Com­mit­tee (Busi­ness Law) Law Coun­cil of Australia
Trade­mark Unit Lec­tur­er, Mas­ter of Intel­lec­tu­al Prop­er­ty, QUT.