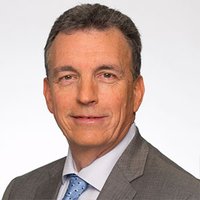 Bob Woolley
VP of Critical Facility Engineering
,
NTT Global Data Centers
Bob Woolley is Vice President of Critical Facilities Engineering and Design at RagingWire Data Centers, responsible for the teams that design, develop and engineer RagingWire's portfolio of data centers.
Bob has extensive experience in building technical programs for mission critical environments and has overseen engineering and operations at over 75 data centers throughout his career.
Prior to joining RagingWire, Bob was Vice President of Operations at Primary Integration, one of the largest building commissioning and operational risk management providers. At Lee Technologies, Bob was Vice President of Critical Environment Services, running programs for Microsoft, Coca Cola, Capital One, Fiserv, and KPMG among others. After Lee's acquisition by Schneider Electric, Bob led the team which introduced critical facility operations services in China, India, Russia and the UK. Prior to joining Lee Technologies, he served as Vice President of Data Center Operations for Navisite, as well as Vice President of Engineering for COLO.COM, where he built and commissioned 27 carrier-neutral colocation facilities in 18 months. He also served as Regional Operations Manager for the Securities Industry Automation Corporation (SIAC) and operated his own mission-critical facilities consulting practice.
Mr. Woolley studied architecture and electrical engineering at Miami University and telecommunications management at Golden Gate University.