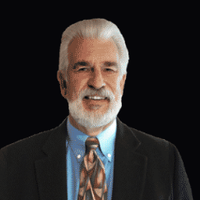 Bruce Edwards
President, Principal Advisor
,
Critical Project Partners Inc.
Bruce Edwards is an experienced professional with extensive design, construction and project management expertise focused on mission-critical facilities through all phases of planning, construction and commissioning.
In 1992 he founded and managed CCG Facilities Integration, a specialty planning and MEP engineering firm which was "Present at the Beginning" of Northern Virginia's technology boom, and designer of many of the region's signature data center projects.
In January 2019, CCG was acquired by Morrison Hershfield, a Toronto-based engineering consultancy. Since that time to July 2020 he was responsible there for the development of strategic relationships within the data center industry. Mr. Edwards currently provides Data Center Facility Development advisory services as an independent Consultant.