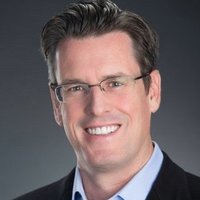 Chris Donnelly
Chief Connectivity Officer
,
Switch
Chris Donnelly is the CXO (Chief Connectivity Officer) at Switch. Since joining Switch in 2008, Chris has focused his efforts on the development of the digital services and telecom wholesale buying consortium known as Switch CONNECT®. This unique and powerful entity aggregates the collective buying power of over 800 clients to create the single largest purchasing cooperative in the marketplace. The combined market capitalization of Switch CONNECT's users has over $6.7+ trillion of purchasing power.
Chris works closely with the company's global carrier partners to ensure the Switch data centers are among the most cost-effective and network-enabled facilities in the world. The company's unique fiber optic gateway is one of the most robust network access points (NAP) in North America.
Prior to joining Switch, Chris has over 25 years of experience in the telecom industry and held various executive positions in the combined companies of Verizon (MFS, UUNET, WorldCom, MCI) as well as Qwest Communications. Chris also served as the President of Splice Communications, Inc. from 2003 until 2007.
Chris serves on the American Red Cross Board of Directors, Southern Nevada Chapter.