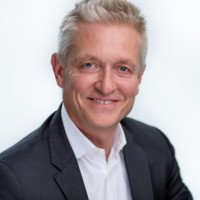 Chris Thorpe
CEO
,
Leading Edge Data Centres
Chris is an experienced CEO / Company Director with a proven track record of leading, transforming and growing businesses through different technology and economic cycles, and regulatory environments. Chris has gained extensive knowledge with over 27 years experience both in the IT and Telecommunications industries with a proven track record gained in the US, Europe and Australia.

Chris is a visionary individual, who continuously strives for innovative solutions. He is a passionate leader, a trusted advisor, and a thought leader, who has engaged with clients including C-level executives in discussions with regards to their organisational vision, direction and strategy.

His leadership experience includes developing and growing businesses and people, general management at public companies, consulting, strategic planning and business operations.

He enjoys mentoring and coaching executives and entrepreneurs.