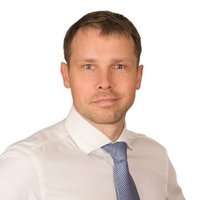 Christian Pietsch
Sales Area Manager
,
Janitza electronics GmbH
Christian is a dynamic and results oriented senior sales area manager with a wealth of technical skills and proven achievement acquired across demanding roles backed by over 16 years in the fields of power monitoring and automation.
Christian brings a rich portfolio of sales experience, project leadership and hands-on delivery experiences. He has provided his services worldwide and adapts well to different cultures and competitive environments. He has a proven record in sales and reaching targets.
Christian started his career as a project/automation engineer working for Airbus Industry. He expanded his skillset working in a project management role in the UK for several years where he took charge of the design, commissioning and integration of advanced power monitoring systems to critical commercial, financial and utility industries by using Power Management Software (ION Enterprise of Schneider Electric).
He has now been working as sales area manager for Janitza electronics GmbH where he is establishing, maintaining and expanding the international sales partner. Most recent focus has been on increasing business opportunities through various routes to market and business development.