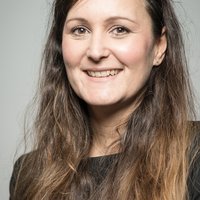 Cindy Ryborz
Marketing Manager, Data Centre EMEA
,
Corning
Starting her career in Corning Optical Communications with the customer care group in 2008, Cindy has worked with customers in different regions to develop long-standing mutual relationships and to provide the highest quality of service and support day to day and project demands in today's challenging environments.
Joining marketing in June 2012 she took on the execution of Corning's Local Area Networks strategy across the EMEA region working closely with distribution channels and loyalty program members to support with marketing efforts and technical expertise before moving into the strategic Marketing Manager role for IBN/LAN in 2016 and DC Marketing Manager in the Regional Marketing Team in 2018.
Cindy holds a Master of Arts degree from Humboldt University in Berlin, Germany.