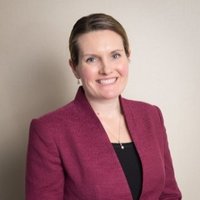 Corinne DiDomenico
Assistant Director - Large Scale Renewables
,
NYSERDA
Corinne joined NYSERDA as the Assistant Director, Large-Scale Renewables in October 2019.
NYSERDA is the lead agency tasked with achieving New York's nation-leading Clean Energy Standard (CES) mandate of 50 percent renewable energy by 2030, including a recent proposal by Governor Cuomo to expand the CES to 70 percent by 2030. NYSERDA's Large-Scale Renewables team is at the forefront of this endeavor. The team leads a focused effort to increase the penetration of utility-scale renewables for the State, including land based and offshore wind, utility-scale solar, hydroelectric power, and other renewable resources.
Previously, Corinne managed renewable energy procurement at National Grid where she was responsible for procuring energy, capacity and RECs under long-term contracts or power purchase agreements per state renewable portfolio standards.