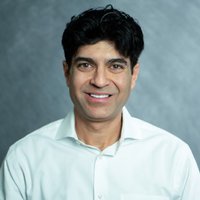 Fayyaz Patwa
Senior Director, Sales Engineering
,
Nokia
As a Sales Engineering Leader, Fayyaz Patwa, leads a technical engineering team for the Major and Regional service providers across the United States. In this position, Fayyaz is responsible for overseeing the technical solutions across Nokia's end to end portfolio comprising of Fiber and Wireless technologies.
Fayyaz's team supports a diverse set of regional and rural carriers across the US mainland and territories including Guam and Puerto Rico. This diverse customer based requires a highly technical team to develop optimal solutions based on the customer's technical and business requirements using Nokia's vast innovative portfolio.
Prior to his current assignment, Fayyaz was a Director of Program Management within Nokia's Mobile Networks division.
Fayyaz has been in the Telecommunications Industry since 1995. He has a strong engineering background with expertise in Fiber Optics Transport, Fixed Access, and Wireless Technologies. Fayyaz has a bachelor's degree in Electrical Engineering from University of Texas at Arlington. In his spare time, between customer visits, Fayyaz enjoys biking and hiking outdoors.