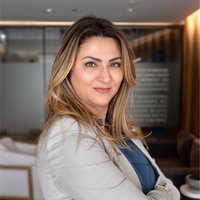 Firuzan Yasamis-Speroni
Director, Infrastructure and Projects Advisory
,
KPMG
Firuzan is a Director in KPMG's Infrastructure & Projects Advisory practice with extensive knowledge and experience in project management, construction management, construction procurement management, construction technology and business intelligence.
She has worked in the field as an engineer, consultant, project manager and business development executive around the world. She has also worked as an academic, researcher, professor, trainer and coach. Firuzan is currently developing KPMG's methodology on incorporating ESG goals to construction lifecycle success factors.
She holds a BSC in Civil Engineering from Orta Doğu Teknik Üniversitesi in Ankara, Turkey and a PhD in Construction Management from the Illinois Institute of Technology.