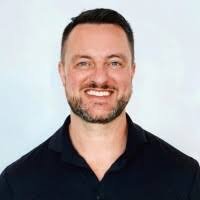 Gary Demasi
Global Director, Data Center Energy and Location Strategy
,
Google
Gary has over 15 years of strategy development, corporate site selection, and negotiations experience covering a wide range of industries and operational areas.  He has personally managed projects involving hundreds of millions of dollars of capital expenditures, and has executed strategic projects on five continents.
In Gary's role, he develops overall direction for Google's global data center site strategy, including managing the company's energy portfolio, working closely with utility and development partners to secure clean energy for operations.  Gary participated in the founding of "Google Energy, LLC" and under Gary's management, the team has secured over 2.6 gigawatts of renewable energy under long term contracts, globally, making Google the largest corporate offtaker of renewables in the world.  In late 2016, it was announced that Google expects to reach 100% renewable energy in 2017, marking a huge milestone for the company.
Gary holds a Bachelor's Degree in Biology from the University of Vermont and a Master of Science in Real Estate from the J. Mack Robinson College of Business at Georgia State University.