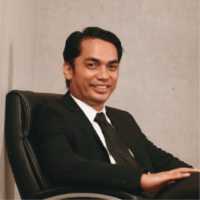 Hendra Suryakusuma
Chairman
,
IDPRO Data Center Association
Hendra Suryakusuma is the founder and Chief Executive Officer of Elitery (PT Data Sinergitama Jaya). Elitery is focusing in providing reliable and world class IT/cloud infrastructure for Indonesia market, back in 2012 Elitery awarded the first Tier III certified data center in South East Asia from Uptime Institute. He is responsible to grow Elitery's client base and creating partnership with strategic companies such as; cloud providers, network service providers, financial institutions, and software developers.
In 2016 he founder Indonesia Data Center Provider, which become strategic partner for Indonesia's government in establishing Indonesia's Data Center Standard. IDPRO consists of dominant Data Center player such as; Telkom Sigma, NTT Nexcenter, CBN, Indosat, Lintas Arta, GTN, XL. Currently Hendra acting as Chairman in this organization.
Graduated from Founder Institute back in 2012, biggest incubation organization based in Sillicon Valley.
He spent most of his professional career as Business Director in Young and Rubicam, In this company he learned so many things from idea generation, developing campaign strategy, creating strategic partnership with clients and project management. During his tenure in Young and Rubicam, he had the chance to work on the biggest brand in the world, companies like; Citibank, Chevron, Danone, LG, Bank Mandiri and Holcim. He also won Gold in Cannes and in Spike in 2010 for LG Mobile Integrated Marketing Campaign that he developed in Indonesia.