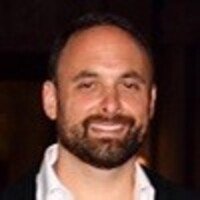 Jon Littell
Manager, Advanced Controls Engineering
,
Google
Jon has managed the Advanced Controls Engineering (ACE) global team for Google Data Centers since 2015.  The ACE team is responsible for development and technology roadmapping for all facility monitoring and control systems for GDC critical cooling and power distribution worldwide.
Before coming to Google, Jon held roles in global biotech manufacturing process controls automation engineering and capital planning at Genentech/Roche.  Prior to that he worked for both process manufacturers and control system integrators, leading design, delivery, and 24x7 support teams in life sciences, specialty chemicals, and wastewater treatment.
Jon holds Bachelor's and Master's degrees in Chemical Engineering with research in kinetic model-based chemical process controls.  Jon lives in the San Francisco Bay Area with his wife and their rescue dogs, and enjoys strong Belgian ales, science fiction, and economics.