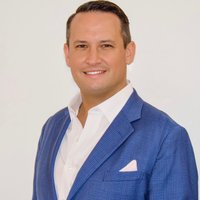 Joshua Ferry
Co-Founder & CEO
,
CloudInsyte
Joshua Ferry is the co-founder and CEO of CloudInsyte. CloudInsyte's technology allows users to assess vendors & service providers, connect with them, and award projects through a single platform. Using custom algorithms and correlating assessments to analyst data collected on the more than 900 vendors, due diligence and procurement can be done more efficiently, transparently, without bias, and backed by data.
Prior to CloudInsyte, Joshua was the managing director of the Americas at the Access Group, a software company with more than 35k business customers providing a single, unified platform, connecting suites of industry-specific products with financial and HR systems. Joshua was responsible for the P&L of the Americas and built out the company's first office focused on the Americas. Joshua was part of the senior leadership team who helped sell the company to PE firm HP for $1.4B in 2017.
Before the Access Group, Joshua led the sales and account management teams on the east coast for Internap. Leading the company's largest markets and revenue-generating teams globally.
Joshua also spent 6 years at PAETEC and then Windstream as a Business Development Manager and Regional Sales Director.
Joshua is also the co-founder of PureEdge Technologies and is a Principal at Varia Ventures, making several seed-stage investments within IoT, health tech, green energy, and more.