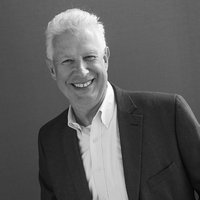 Keith Dines
Senior Leader of Data Center Site Selection and Construction Management
,
Nvidia
Keith Dines is a recognized expert on data centers. With over 30 years of experience developing data centers for enterprise and colocation providers he has a broad background in all phases of design, construction and IT deployment.
Currently the Senior Leader of Data Center Site Selection and Construction Management for nVidia, he is responsible for the company's strategy and implementation of its next generation of high-performance data centers for the future of machine learning and artificial intelligence in all of its deployments.
Prior to joining nVidia Mr. Dines served in senior management positions for colocation companies including Digital Realty Trust, The Cambay Group, Aligned Energy, and Core Location. While focused on build-to-suit developments at Digital Realty, he developed customized solutions for NetApp, Savvis, ARM Technologies and Equinix.
Earlier in his career as a data center consultant, Dines' clients included corporate real estate executives, IT directors, and venture capitalists managing software developers, hardware manufacturers, on-line investment firms, on-line travel firms, telecommunications and a university hospital system. His most notable clients include Oracle, Charles Schwab, GI Partners, ViaWest, Adobe, and Stanford University Hospital.