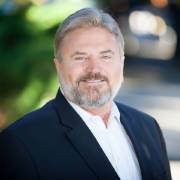 Lee Kirby
Chairman and Co-Founder
,
Salute Mission Critical
Lee Kirby is a seasoned professional with over 40 years of experience in information technology and systems. He has made significant contributions in both the private and public sectors, dedicating himself to being a servant leader and making a difference in the tech industry.
One of Lee's current endeavors is Salute Mission Critical, a premier global data center services company that he launched in 2013. The company was founded with the purpose of providing military veterans and their families with rewarding careers. Lee's philanthropic efforts have played a crucial role in addressing the shortage of talent in the industry and combating the issue of veteran and military spouse unemployment. He is deeply committed to solving these societal challenges through innovative initiatives.
Despite his impressive achievements in the tech industry, Lee has masterfully balanced a successful military career spanning 36 years. With 10 years of active duty, including 6 years as a deployed reservist, and an additional 26 years in active reserve duty, he has accumulated a wealth of experience. Lee's military service includes over a decade in the Special Operations Forces (SOF) community, with tours in Europe, the Caribbean, Asia, and the Middle East. He has planned and executed a wide range of missions, ranging from drug interdiction and intelligence gathering to counterinsurgency, civil affairs, and psychological operations. Lee's leadership was especially notable during his last tour in Iraq (2009-10), where he led countrywide efforts to rebuild civilian capacity by establishing sustainable key functions in governance, rule of law, public health, and infrastructure.