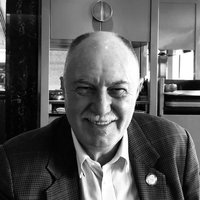 Michael Mudd
Senior Consultant
,
Asia Policy Partners LLC
Michael (Mike) Mudd is the founder and managing partner of Asia Policy Partners LLC (APP), a strategy advisory firm providing opinion and insight on digital transformation through the design, selection and implementation of policies for technology governance, data management, privacy, compliance, cybersecurity, Cloud computing and technical standards for digital trade. An acknowledged expert on the nexus of policy and technology, he is an appointed expert to JTC-1 of the ISO in Geneva working on several key IT standards subcommittees. He is a member of the Government of Hong Kong's Expert Group on Cloud Computing for Cloud Security and Privacy and sits on the policy committee of the Hong Kong Computer Society. After serving 3 years on the steering committee of OSAC, the US Public/Private sector partnership in Hong Kong, he was interim Chairman to mid 2018. He is a board member of the expert group for "APEC Online to Offline (O2O) Initiative: Enhancing SME Digital Competitiveness and Resilience toward Quality Growth", on the role of digital trade. He has been a judge for APICTA innovation awards and served as a chief assessor/judge of the HK Institute of Bankers/HKMA Fintech awards 2017, 2018 and 2019. He is the Chief Representative of the Open Computing Alliance (OCA) in Asia – Pacific, the Middle East and Africa and was recognised as one of the top 50 influencers on data and the Cloud in APAC 2018.

Specialities: Public Policy analysis, program management, technology risk, public advocacy and communications.; Cloud Computing; Cyber Security; Privacy; GDPR Compliance; Data Governance; Government Relations; Industry Trade Association Management; Business Continuity Management; WTO and APEC Trade Issues; ISO Standards. Security training.