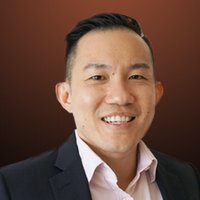 Nicholas Toh
Head of Mergers and Acquisitions and Head of Investments, India
,
ST Telemedia Global Data Centres
Nicholas Toh is Head of Mergers and Acquisitions and Head of Investments, India of ST Telemedia Global Data Centres (STT GDC). He is responsible for leading investments into new regions as well as having overall responsibility for STT GDC's investment and performance of STT GDC India. Nicholas has been integral to the growth of the company since its inception in 2014.
Nicholas has over 15 years of global investment experience in the data centre, finance and real estate industries. In the data centre space, he has executed over US$3.0 billion of transactions since 2011. Prior to joining STT GDC, Nicholas was Senior Vice President, Investments, and he was instrumental in the formation and operation of Securus Data Property Fund (Securus), a data centre investment fund focused on data centre assets across Asia-Pacific & Europe. Prior to this, he was at Macquarie Bank (Sydney) where he worked on both Macquarie's Real Estate Funds Management business and Banking & Financial Services Group in-house M&A team.
Nicholas holds a Bachelor degrees in Business & Economics from University of Queensland, Australia and a Graduate Diploma of Finance and Investment from Financial Services Institute of Australasia (FINSIA).