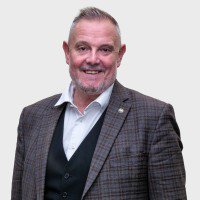 Pär Åberg
Chairman of the Board
,
Swedish Datacenter Industry
Pär Åberg is Senior Business Executive at Atea Sverige AB and Chairman of the Board for Swedish Datacenter Industry (SDI).
He has worked in the Nordic data center industry for more than two decades - including sales, design and delivery of 100+ datacenter projects.
His philosophy is that man is superior to technology and not the other way around, and passionate speaker about explaining how the data center is an enabler for a sustainable future and not the opposite.