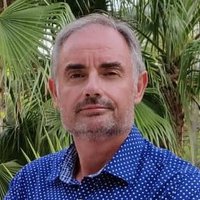 Pascal Lecoq
Worldwide Director, Hybrid IT Datacenter Technology Services
,
Hewlett Packard Enterprise
Pascal is the Worldwide Director at HPE Pointnext, in charge of Hybrid IT Datacenter Technology Services Practice. He focuses on a services portfolio that includes Datacenter transformation and consolidation programs, from green design to implementation and commissioning, Datacenter audits, assessments and capacity planning, Datacenter strategic consulting, Datacenter Management Services and Modular Datacenters.
Pascal has 30+ years consulting expertise in leading complex and international design and implementation projects, including IT solution architecture design and Datacenter engineering for mission critical operations.
Before joining Hewlett-Packard, he used to work as IT Systems Manager for a Procter & Gamble manufacturing unit in France.