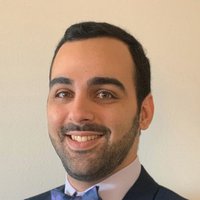 Saman Berookhim
Product Manager, Cabinets and Containment
,
Legrand
Saman Berookhim is the Product Manager of Cabinets and Containment at Legrand. He's worked in the cabinet and containment industry for five years and joined Legrand through acquisition of AFCO System back in 2017. He previously held roles in both Sales Engineering and Project Management, and as a product manager, is focused on training and product development with a passion for data analytics.
Saman has directly participated in multiple projects involving rapid deployment in both the cabinet and containment arena in his prior roles. He has spoken about "rack-and-stack" deployments to internal stakeholders at Legrand to raise awareness of the efficiencies that clients can realize from this method.
Saman received a Bachelor of Science and Master of Science in Mechanical Engineering from Stony Brook University.