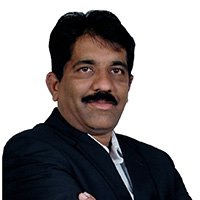 Subhash Pai
Senior Director – Operations & Customer Service
,
Bridge Data Centres
Subhash Pai has over 24 years of operational and project experience, with the last 11 years focused on data centre operations set up and execution with various multinational organisations. Prior to this, Subhash was Director & Head of Operations with GPX, a global data centre firm. At GPX, he was responsible for uptime, operations and expansions. He was particularly focused on the M&E aspects, managing risk, ensuring continuous operation and leading improvement programs on both processes and facilities within the facility. In addition to the above, Subhash set up a team structure for both the operational and facilities staff within GPX.
Prior to GPX, Subhash was the Head of Operations for India Data Centres at Morgan Stanley, the global investment bank. At Morgan Stanley, Subhash was responsible for the smooth operation of the existing data centres as well as executing new builds.
In his early career, Subhash has worked with JLL, a real estate consultancy and Kris Infrastructure, focused on engineering infrastructure and projects for international banking and financial institutions such as Accenture, Bank of America and Countrywide Financial Services. Subhash has also worked at various engineering and project management roles with Siemens, IndusInd Bank and Mukund Iron and Steel.
Subhash holds a MBA from Mumbai University along with a Bachelor's of Electrical Engineering from Manipal Institute of Technology. Subhash holds both CDCP and CDCS certifications as well as being a Lead Auditor for the ISO 9001 quality management system and the ISO 27001 Information Security Management System