Susanna Kass
Energy Fellow, Stanford University | Co-Founder, InfraPrime | Data Center Advisor

,

UNSDG Program and InfraPrime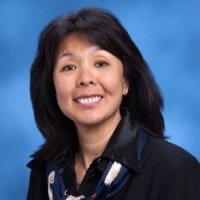 Susanna Kass is a Member of 2021 Power100 and a member of Climate 50, top most influential Climate Change leaders to reduce carbon footprint, a recognition based on the global results of her Energy projects in the Energy and Data Center sectors and the carrier industry. Kass is the Data Center Advisor on the United Nations Sustainable Development Goals. In this role, she represents the UN Sustainable Development team by engaging private sector leadership, academic researchers, and public institutions to jointly promote sustainable energy within the international Data Center industry. Through mutually beneficial collaboration, the goal setting, speaking engagements, and projects further the vision of the UN Sustainable Development Goals. Kass is one of the researchers for The Clean Energy For Biden, her focus is to provide scientific based evidence for America to revamp Carbon Neutral infrastructure and to support the new enactment to the Paris Agreement 
Kass is an Energy Fellow, lecturer at school of engineering at Stanford University and National University of Singapore. She works with the researchers at the Sustainability Institute at UCLA, UCBerkeley, MIT, Cornell University, Columbia University and SDSU. 
Kass is the co-founder of InfraPrime, a Switzerland net zero data center startup. The company is selected by the European Union for the Clean Energy project to lead the standard for clean energy infrastructure for cloud, edge and colocation providers. Previously, Kass was COO, ebay International, GM APAC Data Center Operation, VP, Global Data Center Business Operation, Head of Innovation at NextEra Energy and BASELAYER Inc l. Where she led 200+ megawatt of hyperscale data center operations across 17 countries supporting clients including Google, Microsoft, Goldman Sachs, John Hopkins University, Akamai across the globe. Kass is an inventor, she holds patents in clean energy design, advanced modular technology for grid connected data center. 
Kass is a former DCD award recipient, she was selected to be one of the Energy Smart judges for DCD Awards for 2020-2018. Kass was the recipient of numerous Entrepreneur awards, Distinguished GSB Alumna Award in Energy from Stanford University, Distinguished MBA Alumna from Pepperdine University, Presidential Entrepreneur Award from SDSU and Distinguished Entrepreneur Award from NMSU in her humanity work.
Susanna graduated from Stanford Executive Graduate School of Business Leadership Program. She holds an MBA from Pepperdine University and Computer Scientist Bachelor of Science Degree from SDSU.