William Bubenicek
Investor

,

Generate Capital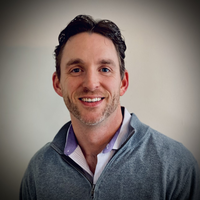 William (Bill) Bubenicek is a seasoned executive, investor and international entrepreneur, specialized at the intersection of sustainable energy infrastructure, ICT (data centers, telecoms infra) and structured finance. Bill works with Generate Capital.
Since 2018, Bill has been focused on developing and financing sustainable power projects, structured specifically for mass-adoption within the ICT sector. Specific programs have been designed for on-site power plants and enabling the "as a service" model for UPS, thermal/cooling and sustainable edge data center deployments.
Since 2015, Bill has been active as an angel and infrastructure investor, focused primarily on large scale sustainable infrastructure projects and a handful of startup ventures. Bill has been an entrepreneur since 2005, having founded, built and led as CEO, multiple international ventures in the ICT sector, energy sector and IoT sector, from startup through exit, managing multiple operating companies in Europe, Middle East, India and sub-Saharan Africa, while managing the global portfolio from the headquarters in London.
Bill holds a BA in Sociology & Business from the University of New York at Albany and an MBA from Colorado Technical University, and resides in the Boston MA area with his wife and two children.