Wu Kun Ren
General Manager

,

iHN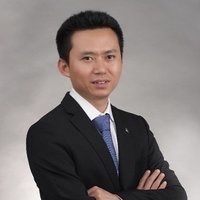 Wu Kun Ren, from Wenchang in Hainan holds an EMBA from Huazhong University of Science and Technology and is currently general manager of the Hainan Data Valley. He also serves as an entrepreneurial mentor for Hainan Province as well as acting as Secretary General of the Hainan Big Data Industry Alliance, Vice President of the Hainan Intellectual Property Association, Hainan Quality Association (Vice Chairman), Vice Chairman of the Haikou Internet Association and Standing Director of the New Class Association of Hainan Province. He has more than 16 years of Internet experience, in the digital transformation of enterprises off all sizes. He has considerable experience also in incubator operation and innovation and entrepreneurship counseling, and has served often as a judge in various entrepreneurial competitions.
He has been awarded the Individual Award for Outstanding Contribution to the Hainan Innovation and Entrepreneurship Festival by the Hainan Provincial Department of Industry and Information Technology, and has won numerous awards from HNA Group and its subsidiaries.
Hainan Data Valley Investment Development Co., Ltd. was established in April 2016. It has incubated more than 200 projects, incubating a number of well-known entrepreneurial companies such as Hailan Universe, Aviator Technology, Aix Cultural Creativity, Huoba, and Laoyuegou.