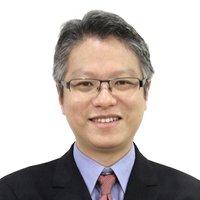 Yonggang Wen, PhD
Professor of Computer Science and Engineering
,
Nanyang Technological University
Professor WEN Yonggang an IEEE Fellow and a Professor of Computer Science and Engineering at Nanyang Technological University (NTU), Singapore. He has also served as the Associate Dean (Research) at College of Engineering at NTU Singapore since 2018, overseeing all research collaborations at the College. He served as the Acting Director of Nanyang Technopreneurship Centre (NTC) at NTU from 2017 to 2019, and the Assistant Chair (Innovation) of School of Computer Science and Engineering (SCSE) at NTU from 2016 to 2018. He received his PhD degree in Electrical Engineering and Computer Science (minor in Western Literature) from Massachusetts Institute of Technology (MIT), Cambridge, USA, in 2008.
The DCWiz Sandbox System he has developed to transform data center operations & management (DCoM) with AI for business continuity and energy efficiency has been successfully deployed in various data centres, including those at Alibaba and the National Supercomputing Centre, Singapore. DCWiz's integrated sandbox solution with industry-grade digital twin and AIoT has also received numerous awards including the recent 2020 IEEE TCCCPS Industrial Technical Excellence Award, 2019 Nanyang Research Award,2016 ASEAN ICT Awards (Gold Medal) and 2015 Datacentre Dynamics Awards 2015 – APAC.
Prof Wen's research interests include cloud computing, green data center, distributed machine learning, blockchain, big data analytics, multimedia network and mobile computing. He has published over 200 papers in top journals and prestigious conferences, and received multiple best papers awards, including 2019 IEEE TCSVT Best Paper Award, 2015 IEEE Multimedia Best Paper Award, 2016 IEEE Globecom, 2016 IEEE Infocom MuSIC Workshop, 2015 EAI/ICST Chinacom, 2014 IEEE WCSP, 2013 IEEE Globecom and 2012 IEEE EUC. He was the recipient of the 2016 IEEE ComSoc MMTC Distinguished Leadership Award. He serves on editorial boards for multiple transactions and journals and was elected as the Chair for IEEE ComSoc Multimedia Communication Technical Committee (2014-2016).