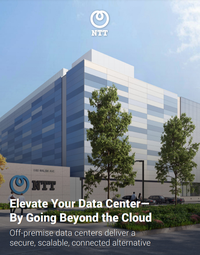 This new report by Spiceworks Ziff Davis highlights how organizations (mid-market and large-enterprise) are evaluating and deploying IT technology now, the role that data centers will play, and how they plan to meet their storage and data processing needs in the next 24 months.
What's included in this report:
Surveying Today's Data Center Landscape
Putting Off-Premise Data Centers in Context
Selecting and Justifying the Right Off-Premise
Get the four key insights uncovered from the decision makers surveyed as they develop new IT solutions.
Complete the form to receive the e-book and learn about each one.