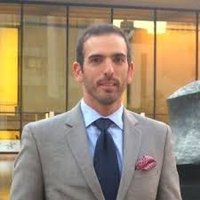 David Eisenband
Partner
,
EYP Mission Critical Facilities
David's experience in the Critical Facilities environment began eleven years ago when he joined the EYP Mission Critical Facilities team. He worked with top tier financial institutions, hyperscalers, co-location providers, pharmaceuticals, technology organization, and top colleges and research universities. He helped attract new business including the first Data Center Co-Location within a world-renowned stock exchange. David also maintained relationships with the top real estate firms, architects, construction managers and OEM organizations.
David built and led the Critical Facilities Service Line in Latin America for a Fortune 50 worldwide technology leader. He conducted business with "C" Level individuals and participated in steering committees related to large projects. David experience includes Data Center projects that received "Uptime" tiered 3 & 4 certification in the region.
David joined the Worldwide Technology Services Consulting team for this fortune 50 organization. He ultimately served as a Global Program Manager where he directed the Intellectual Property Program.